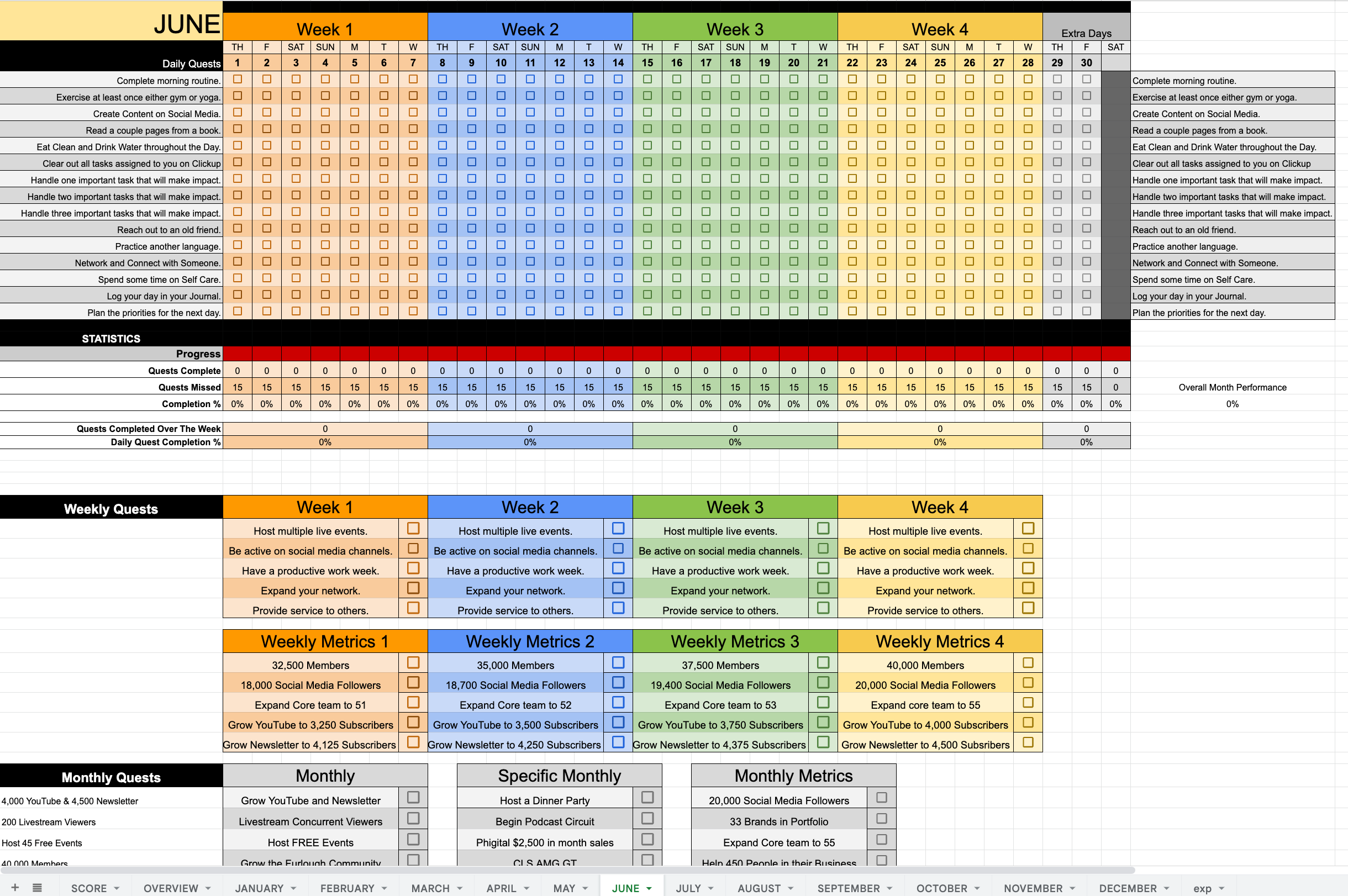 The Game of the Year: Goal Mapping and Tracking
Description
The Game of the Year is a google sheet template that turns your real life into a game with YOU As the main character! Complete custom quests to level up and unlock "impulse points" to use on whatever you want and help control your impulses!
Customize your Quests

Set Annual Goals based off Pillars

Customize your Monthly Tracked Metrics
Create Monthly Quests 
Personalize weekly goals
Set up recurring daily tasks for success
Win the game by hitting level 40!

After purchase you will get a link to a google sheets document to download and edit. If you need a reference of an existing sheet head over to my2023goals.com
The Game of the Year: Goal Mapping and Tracking